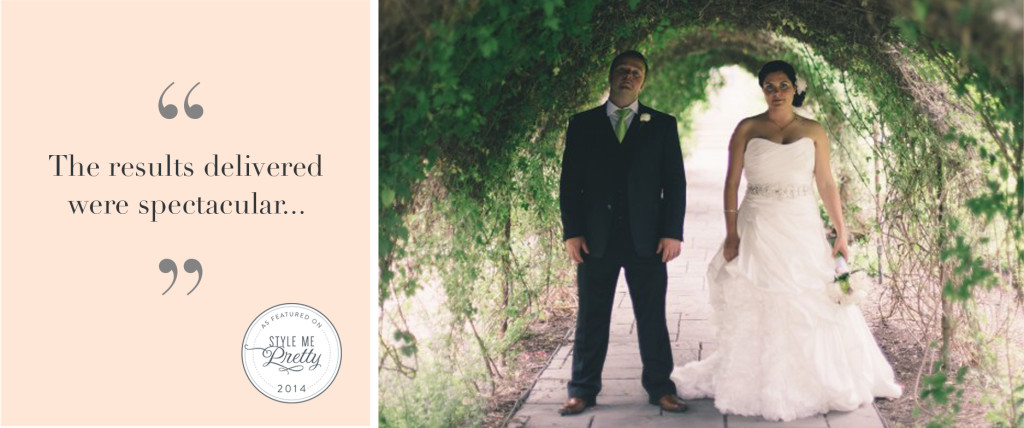 We couldn't have asked for a more creative, receptive and intuitive designer for our wedding needs. Our demands were, in hindsight, pretty complex, but each and every one of our many challenges and our requests were met head-on. The results delivered were spectacular and Lauren's ability to realize our vision allowed her to create the most amazing save the date and invitation. This set the tone for our 'vintage travel' theme perfectly and complemented our overall concept brilliantly.
Lauren's talent was also central to the décor and ambiance of the day, the church programs, table numbers and food signage that embraced and enhanced our vision and attracted many compliments from our guests. We found Lauren to be very communicative and enthusiastic and would highly recommend her for any stationery design needs you might have.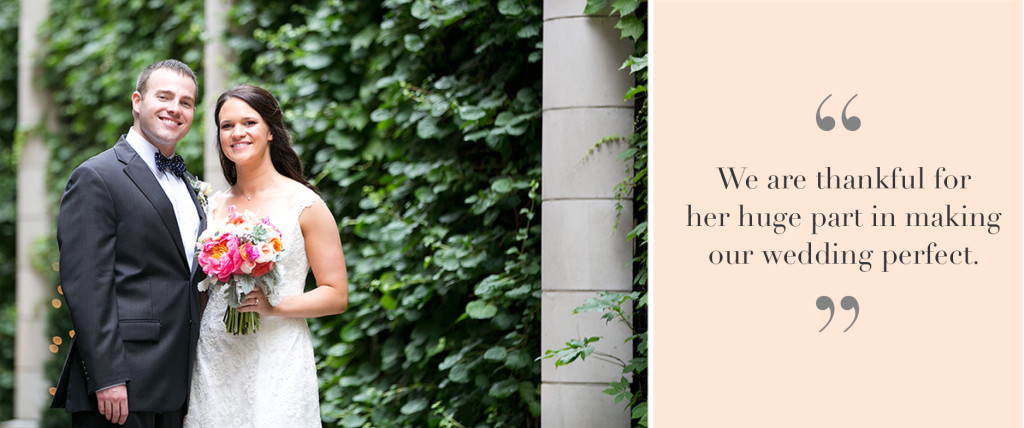 I cannot thank Lauren enough for all of her hard work on our wedding paper goods. She is extremely creative and talented. We loved working with her and we loved the final products! Lauren captured what we had in mind perfectly. I cannot express that enough. We received endless compliments on everything – the invitations, programs, menus and signage. We are thankful for her huge part in making our wedding perfect. We loved it all!


I planned my whole wedding by myself, and when I look back on the process, there are few choices I made that make me as happy as my stationery. Don't get me wrong, I loved my wedding, but the paper products were definitely one of the most impressive elements. I could not imagine working with someone who better understands my style and vision, and who could even fill in the gaps where I wasn't so sure. Lauren seems to have such a perfect understanding of so many different styles, that she could complete my sentences, whether I was talking about what I absolutely loved, or what I didn't want. Working with her was one professional relationship I knew I didn't have to worry about through the whole stressful process, because she hit the nail on the head at every turn. I'm always so proud to look back at photos and samples of our wedding stationery. We still get compliments to this day, and I never hesitate to send friends her way!


Working with Lauren on our wedding invitations was fantastic. She is extremely talented, has great taste and is easy to communicate with. She gave us exactly what we envisioned for our look. The invitation for both our wedding and rehearsal dinner along with the day-of items looked clean and modern, just like we dreamed. Lauren did a beautiful job and we could not have been happier with the entire process – worry free!



When deciding on a look for our wedding paper suite, Lauren took the time to listen to our ideas and ask about the various design elements of our wedding. She used the color scheme, flowers, venue in addition to our ideas and presented us with a collection of beautiful options. It was so hard to choose just one! Our favorite element of the design we chose was a monogram that we used not only on our paper goods but also on our wedding cake. Lauren is extremely creative, talented, easy-going and a pleasure to work with. We are so grateful Lauren was a part of our big day.